THIS WEEK'S SPOTLIGHT OF THE WEEK & EXCLUSIVE INTERVIEW!
WITH DENVER'S GHETTO ROBINHOOD, VEN 357!
">
TSO: What's Good Man? How's Denver Treating You?
VEN357:    It is what it is. some times i want to get out of this place, but its my home!
TSO: So, Introduce Yourself To These Cats! 
VEN357:  Yo what up im ven.357. I write for die,tca,wlk,abs,lft, muerte
TSO: How Long You Been Putting Down In The Game?
VEN357: When I was younger I was in an out of the game.Then I met some homies, so I really say 9 years as taking it seriously.
TSO: Any Fave Spots? Fave Places You Been To?
VEN357: the purina dog food factory. that spot was nuts! i want to hit it again
TSO: How You Get The Name Ven357 & The Dope Style?
VEN357: i got it from a car magazine. the viper venom. so i started writing venom n some how i shorten it to ven & for the style alot of years of practice. I thought myself everything I know.
TSO: Any Inspirations, Funny Stories?
VEN357:  all different kinds of art and crazy colors. Man I have some that i wish i could remember, but there is one of this bum that tried stabbing me because I didn't want to give him change and I use to make him buy me some alcohol, I was underage. Then he was tripping and saw some black people walking down the street and started saying I called him "niggah" when not even, so I saw him take out a knife out his back pocket and I reached 25cents out my pocket and gave to him & he never tripped again. Haha, crazy bum. I even tagged on them, going reckless downtown in the snow
Different kinds of art and shapes. shit that looks unreal that will trip you out. stories yeah we all have em . ive seen it all, been threw it all. had guns pulled on me me. been shot at. And been in a few fights over it, chased by the ghetto birdon i70. Had hookers watch out for the pigs for me as i was rocking a roof top on colfax. Had to hide in weird nasty places from the pigs and even seen bums doing there nasty thing.
TSO: When Did You Notice Or Decide Graffiti Was Going To Have A Big Outcome In Your Life?
VEN357: When I notice thats all I was doing and wanted to do, it was an addicting rush. And every time I touched a pen or paper I would sketch.
TSO: How Do You Usually Know What Color Schemes To Use?
VEN357: I usually try to plan a scheme, but when I get there its way different than what I had planned.
TSO: Favorite Type Of Paint?
VEN357:I like montana hardcore, but
 I'll use what ever I can get my hands on
TSO: Ever Been Caught Doing Graffiti?
VEN357:yeah I have. Ive been let go a few cuz they couldnt prove it. lol, I'm a smooth mother fucker.
TSO: Any Goals For 2010?
VEN357: To paint more and get crazier with my style and be alot more productive
TSO: Graff Battles?   
VEN357: I was in one graff show battle. it sucked its a bunch of art fags. i took third to some wack shit. but as on battling on the street. yeah we were in a good battle that every body was like damn. It was tca vs rca.
TSO: What You Usually Have In That Ipod Of Yours?
VEN357: Rock, underground hiphop, you know
TSO: So What's Up With The Toasters, Where They Come From?
VEN357: Me and my homie we were having a battle on drawing stupid random stuff and I drew a toaster one day and started painting it but honestly don't have an idea where I got them from.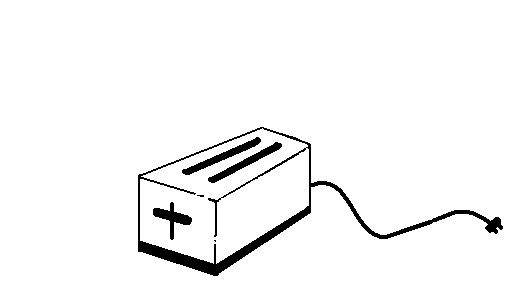 ">
TSO: How's The Personal Life? Any Lucky Ladies?
VEN357: It's good I can't really complain cuz some where someone has it harder than me. Yeah I got a beautiful girl that I love and she knows how to drive me crazy at times. lol I hope to marry her
TSO: What  Would You Say To All Upcoming Artists, Words Of Inspiration?
VEN357: to stick with it and stay away from the bullshit that comes with it, and fuck haters just do your thing.
TSO: Any Word To The Hating Cats Out There? Who's Your Main Beef By The Way?
VEN357: fuck em' if they cant take a joke! I really dont have beef right now, alot of it got dropped. And if they're beefing with me I don't know, I care less any more, I just do me
TSO: Any Shout Outs?
VEN357: yeah shout outs to my girl first off, to my crews ,tca,die,abs,wlk,lft......215er,edit,avor,ends,noizer,breeze,serve,irak,trees,
swek, voice, toomany, azer, viroe, blaze, Jolt, Masor, Done, Bash, misp, move, devoe, class, avik, shoe, rove, efit, acacee, kd, kea, dbs.........ek,kgp,sws,drs,rtd n any ones that I forgot my bad peace......`Vennasty` 
TSO:  Alrite then Ven357, Thanks For Accepting This Exclusive Intervies With TSO, Been A Pleasure Working With Ya', Hope To Interview You Soon Again This Summer. Much Love & Respect. Stay Up! Peace!